Adventures of Captain Fabian (1951)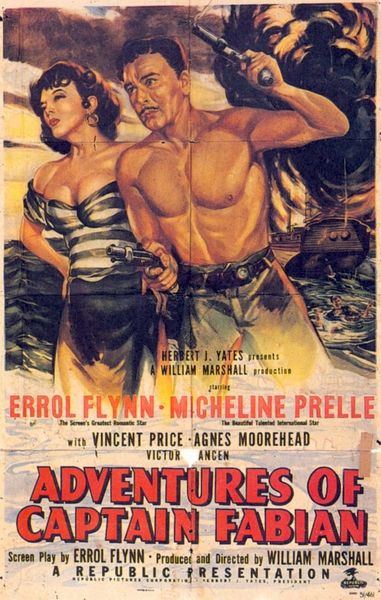 Adventures of Captain Fabian (1951)
Adventure from 1951 starring Errol Flynn, Michele Prelle, Vincent Price, and Agnes Moorehead.
A sea captain becomes involved with a servant girl in early New Orleans. She sees him as a way to gain access into wealthy households.
Trivia: Screenplay written by Errol Flynn

Director: William Marshall

All DVDs are made on demand and are not commercially available. Artwork on DVD label only; DVDs are in slimcase without artwork.