Amazons of Rome Louis Jourdan, Sylvia Syms (1963) DVD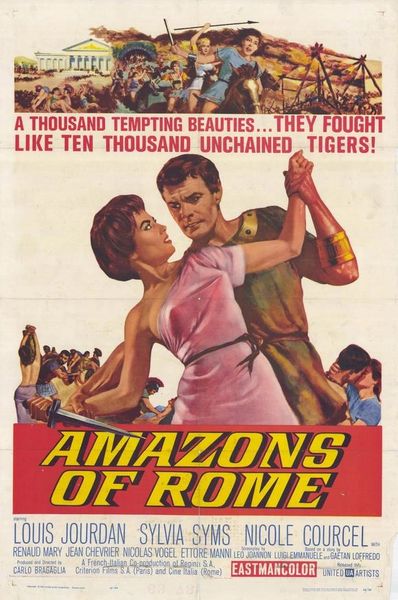 Amazons of Rome Louis Jourdan, Sylvia Syms (1963) DVD
Adventure movie starring Louis Jourdan, Sylvia Syms, and Nicole Courcel.
A warrior chieftain dashes between his barbaric allies and a beleaguered city that's being defended by embattled women warriors.

Director: Carlo Ludovico Bragaglia

All DVDs are made on demand and are not commercially available. Artwork on DVD label only; DVDs are in slimcase without artwork.