Ann Carver's Profession Gene Raymond, Fay Wray (1933) DVD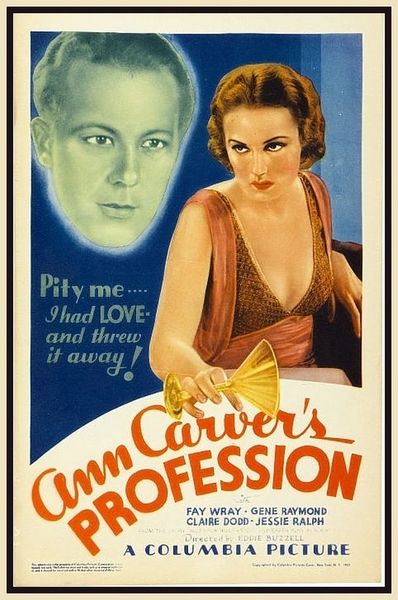 Ann Carver's Profession Gene Raymond, Fay Wray (1933) DVD
Drama from 1933 starring Gene Raymond, Fay Wray and Claire Dodd. Lawyer wife of ex-football star husband must come to his aid when he is accused of killing a singer at a nightclub he is working at.
Director: Edward Buzzell
All DVDs are made on demand and are not commercially available. Artwork on DVD label only; dvds are in slimcase without artwork.