Bandit of Zhobe (1959) DVD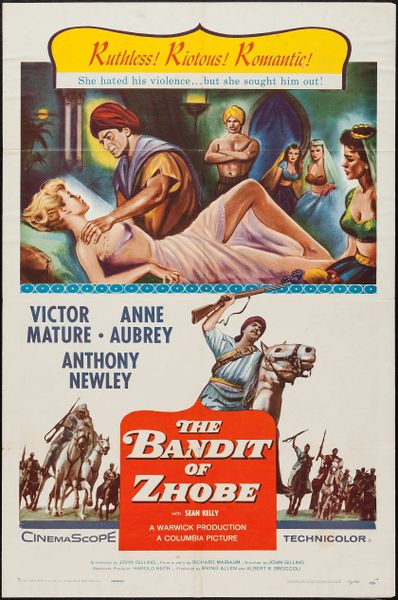 Bandit of Zhobe (1959) DVD
Adventure/action movie starring Victor Mature, Anthony Newley and Anne Aubrey. In colonial British India a bandit goes on a rampage when he mistakenly believes the British massacred his people and family.
Director: John Gilling
All DVDs are made on demand and are not commercially available. Artwork on DVD label only; dvds are in slimcase without artwork.