Captain Pirate (1952) DVD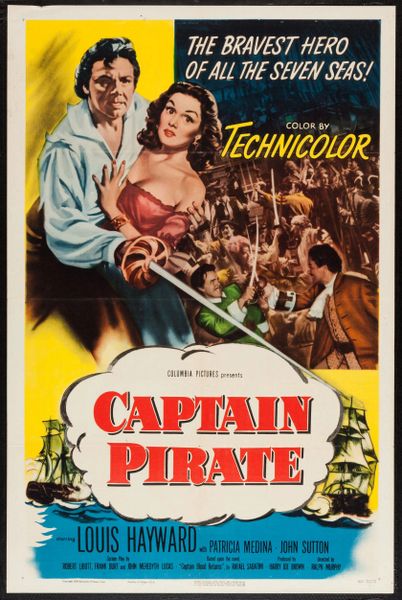 Captain Pirate (1952) DVD
Action adventure movie starring Louis Hayward, Patricia Medina and John Sutton.
Captain Blood is pardoned by the Crown for his crimes against Spain on the Spanish Main. But his new life is put in danger when somebody is raiding islands and making it appear to be him.

Director: Ralph Murphy

All DVDs are made on demand and are not commercially available. Artwork on DVD label only; DVDs are in slimcase without artwork.