City Streets, Gary Cooper, Sylvia Sidney, Paul Lukas, William Boyd (1931)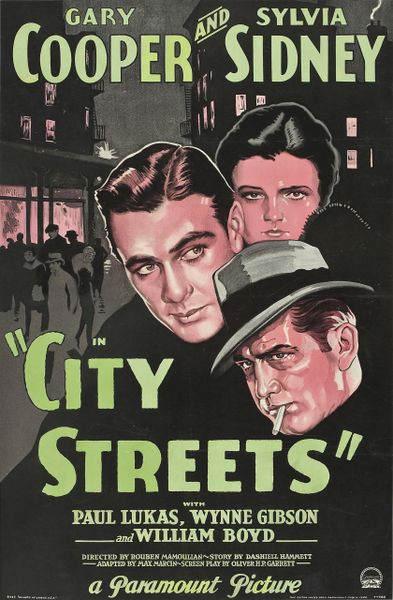 City Streets, Gary Cooper, Sylvia Sidney, Paul Lukas, William Boyd (1931)
Nan Cooley, the daughter of racketeer Pop Cooley, is in love with The Kid, a shooting gallery showman. Cooley tries to urge The Kid to join the gang, in order to earn enough money to support his daughter in the lifestyle she is accustomed to, but The Kid refuses. Soon Cooley kills rival bootlegging chief Blackie. Cooley implicates his dauter in the murder to convice The Kid to join his gang to free Nan.
Director: Rouben Mamoulian
All DVDs are made on demand and are not commercially available. Artwork on DVD label only; DVDs are in slimcase without artwork.