Parson and the Outlaw (1957) DVD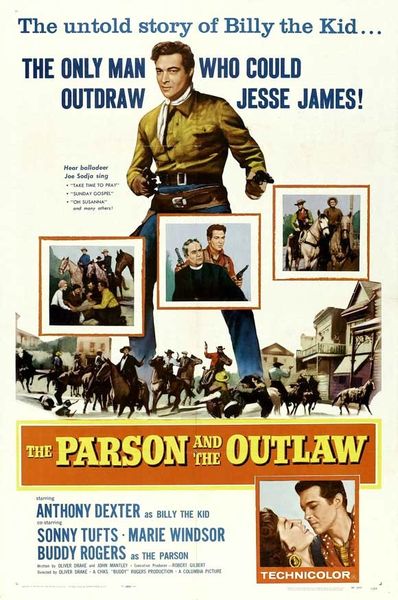 Parson and the Outlaw (1957) DVD
Western from 1957 starring Anthony Dexter, Sonny Tufts, Marie Windsor, Buddy Rogers, and Jean Parker. Pretending to be killed by Pat Garrett, Billy the Kid rides off hoping to find a life without guns and bloodshed.

Director: Oliver Drake

All DVDs are made on demand and are not commercially available. Artwork on DVD label only; DVDs are in slimcase without artwork.