That Kind of Woman (1959) Sophia Loren, Tab Hunter, George Sanders, Jack Warden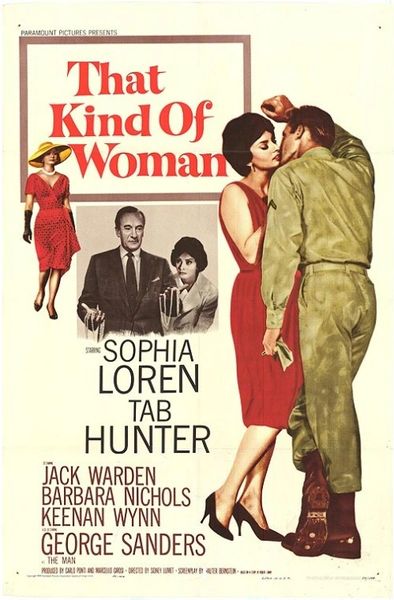 That Kind of Woman (1959) Sophia Loren, Tab Hunter, George Sanders, Jack Warden
Director: Sidney Lumet

A 1959 romance starring Sophia Loren, Tab Hunter, George Sanders, and Jack Warden. A young GI falls in love with the mistress of a rich industrialist on a train to New York.

All DVDs are made on demand and are not commercially available. Artwork on DVD label only; DVDs are in slimcase without artwork.