Alias Nick Beal (1949) Ray Milland, Thomas Mitchell, Audrey Totter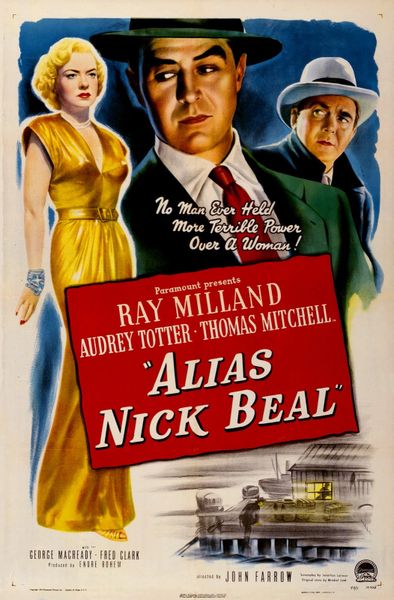 Alias Nick Beal (1949) Ray Milland, Thomas Mitchell, Audrey Totter
Director: John Farrow

A 1949 film noir retelling of the Faust myth starring Ray Milland, Thomas Mitchell, and Audrey Totter. A crusading district attorney sells his soul to fight corruption.

All DVDs are made on demand and are not commercially available. Artwork on DVD label only; DVDs are in slimcase without artwork.