Bad Sister (1931) Sidney Fox, Conrad Nagel Humphrey Bogart, Bette Davis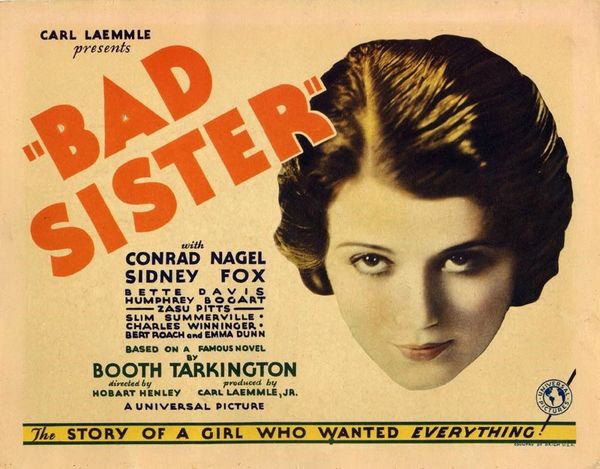 Bad Sister (1931) Sidney Fox, Conrad Nagel Humphrey Bogart, Bette Davis
Director: Hobart Henley

A 1931 drama starring Sidney Fox, Conrad Nagel, Humphrey Bogart, and Bette Davis. A rich young woman falls for a con man who bilks her father out of money and dumps the young woman.

Trivia: This was Bette Davis' first film.

All DVDs are made on demand and are not commercially available. Artwork on DVD label only; DVDs are in slimcase without artwork.