Beautiful But Broke (1944) DVD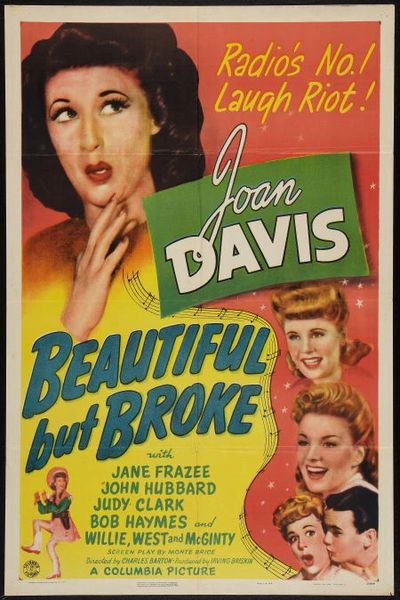 Beautiful But Broke (1944) DVD
Comedy from 1944 starring Joan Davis, John Hubbard and Jane Frazee. Theatrical agent is inducted into the army, and turns his agency over to his secretary who decides to organize an all-girl orchestra to fill the void caused by so many orchestra members being called to service due to WWII.

Director: Charles Barton

All DVDs are made on demand and are not commercially available. Artwork on DVD label only; DVDs are in slimcase without artwork.