City on Fire Barry Newman, Susan Clark, Shelley Winters, and Leslie Nielsen (1979)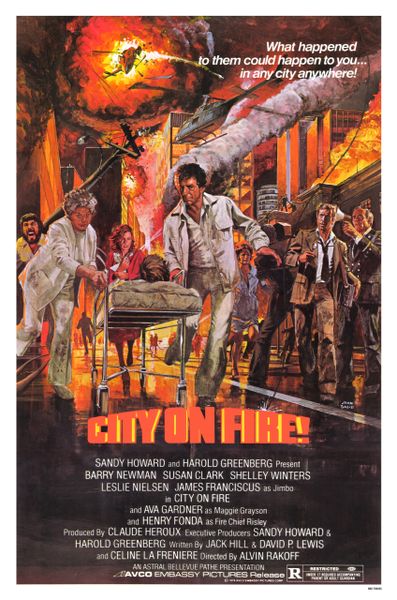 City on Fire Barry Newman, Susan Clark, Shelley Winters, and Leslie Nielsen (1979)
Drama from 1979 starring Barry Newman, Susan Clark, Shelley Winter, and Leslie Nielsen with Henry Fonda and Ava Gardner. A pyromaniac, ex-employee of a city oil refinery creates an explosion at the facility which starts a chain-reaction of fires that engulf the entire city.

Director: Alvin Rakoff

All DVDs are made on demand and are not commercially available. Artwork on DVD label only; DVDs are in slimcase without artwork.