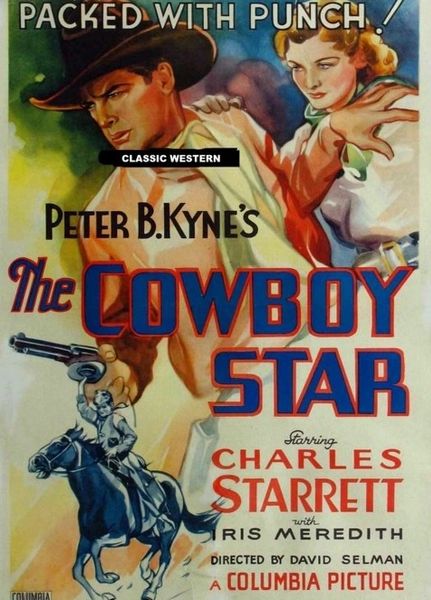 Cowboy Star (1936) DVD
Adventure/action from 1936 starring Charles Starrett, Iris Meredith and Marc Lawrence. Movie cowboy star decides to forsake Hollywood for a real life as a ranch owner in a quiet Arizona town. Unfortunately big city gangsters are hiding out there.

Director: David Selman

All DVDs are made on demand and are not commercially available. Artwork on DVD label only; DVDs are in slimcase without artwork.