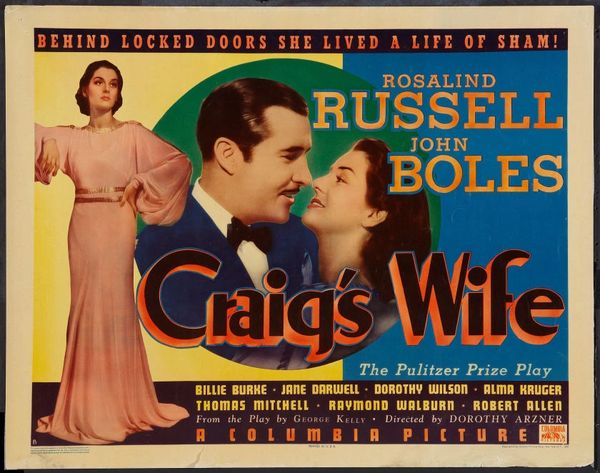 Craig's Wife (1936) DVD
Drama from 1936 starring Rosalind Russell, John Boles, and Billie Burke. A domineering woman marries a wealthy man for his money, and then uses her position to further her own ambitions for money and power.

Trivia: Based on Pulitzer Prize-winning Broadway play of the same name by George Kelly (the uncle of Grace Kelly).

Director: Dorothy Arzner

All DVDs are made on demand and are not commercially available. Artwork on DVD label only; DVDs are in slimcase without artwork.