Cry of the Werewolf (1944) DVD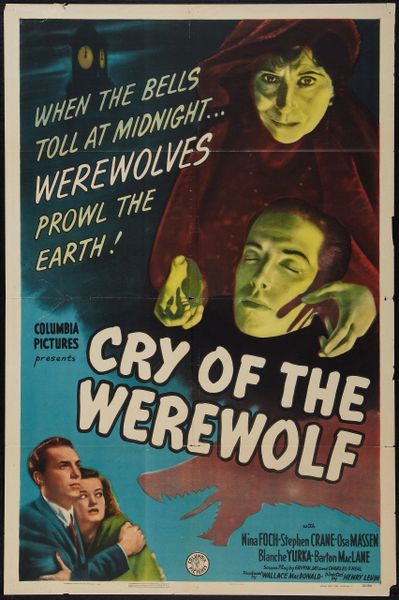 Cry of the Werewolf (1944) DVD
Horror movie from 1944 starring Nina Foch, Stephen Crane, Osa Massen and Barton MacLane. Young woman raised by gypsies is actually daughter of a werewolf. She starts killing those who know about her.

Director: Henry Levin

All DVDs are made on demand and are not commercially available. Artwork on DVD label only; DVDs are in slimcase without artwork.