Darling, How Could You? Joan Fontaine, John Lund, Mona Freeman (1951)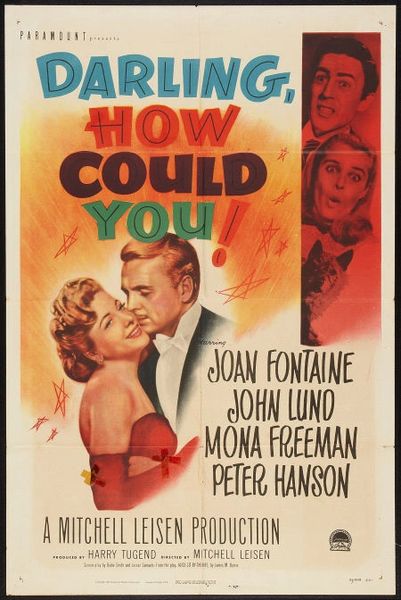 Darling, How Could You? Joan Fontaine, John Lund, Mona Freeman (1951)
Comedy from 1951 starring Joan Fontaine, John Lund, and Mona Freeman. An imaginative girl has fantasies that her mother is having an affair which almost ruin her parents marriage. Based on the play "Alice Sit By The Fire" by James M. Barrie ("Peter Pan").

Director: Mitchell Leisen
All DVDs are made on demand and are not commercially available. Artwork on DVD label only; DVDs are in slimcase without artwork.