Dear Ruth (1947) William Holden, Joan Caufield, Edward Arnold, Mona Freeman, Billy DeWolfe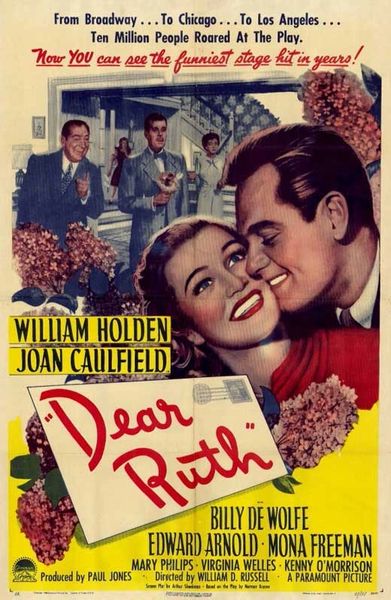 Dear Ruth (1947) William Holden, Joan Caufield, Edward Arnold, Mona Freeman, Billy DeWolfe
Dear Ruth is a 1947 romantic comedy film starring Joan Caulfield, William Holden, Mona Freeman, and Edward Arnold.  
A teenage girl has a soldier for a pen pal, but uses her older sister's name and photograph. Then the man shows up while on a two-day leave meet and marry his pen pal sweetheart.

Director:  William D. Russell

All DVDs are made on demand and are not commercially available.  Artwork on DVD label only;  DVDs are in slimcase without artwork.