Dentist on the Job - Bob Monkhouse, Kenneth Connor, Shirley Eaton (1961)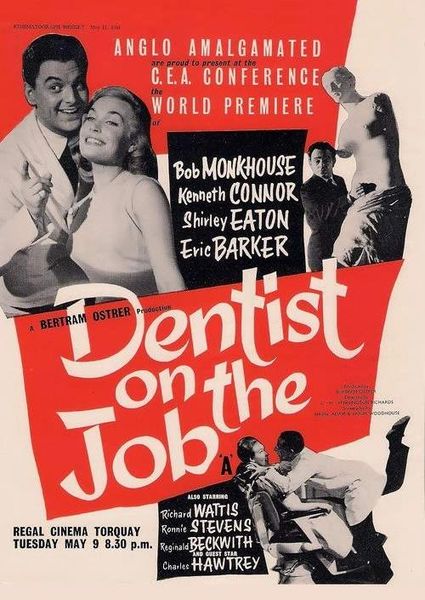 Dentist on the Job - Bob Monkhouse, Kenneth Connor, Shirley Eaton (1961)
British comedy from 1961 starring Bob Monkhouse, Kenneth Connor, and Shirley Eaton.

Owner of Proudfoot Industries is looking for a qualified dentist to endorse his new brand of toothpaste, knowing full well that such an alliance would result in the dentist being removed from the dental registry immediately. He gets lucky when he finds two inept dental school graduates who fail to read the contract before realizing that they have sacrificed their entire career for a brand of toothpaste that doesn't even work.
Director: C.M. Pennington-Richards
All DVDs are made on demand and are not commercially available. Artwork on DVD label only; DVDs are in slimcase without artwork.