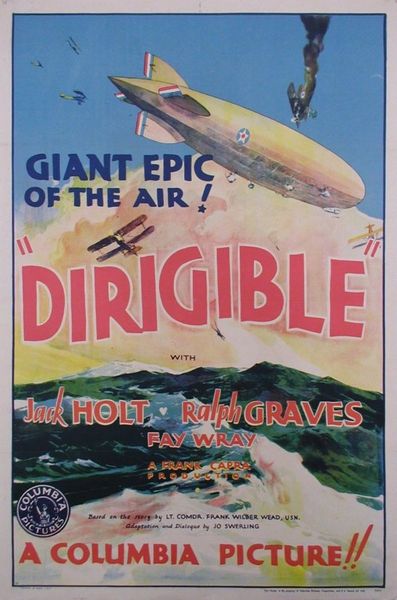 Dirigible (1931) DVD
Adventure film from 1931 starring Fay Wray and Jack Holt. A French explorer enlists the help of the US Navy in an expedition to the South Pole and a competition between naval fixed-wing and airship division ensues.

Director: Frank Capra

All DVDs are on demand order and are not commercially available. Artwork on DVD label only; DVDs are in slimcase without artwork.