Don't Bet on Women (1931) - Edmund Lowe, Jeanette MacDonald, Una Merkel, Roland Young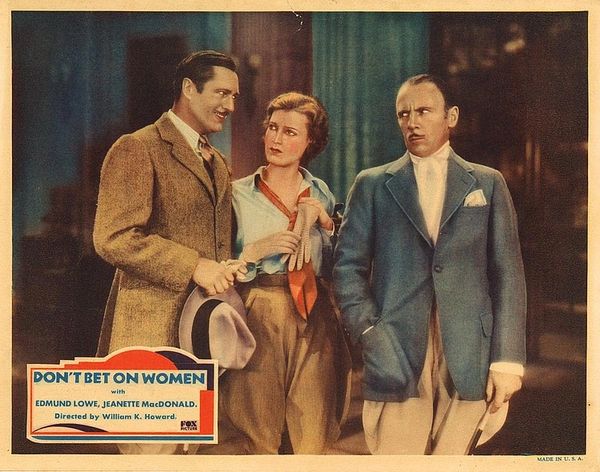 Don't Bet on Women (1931) - Edmund Lowe, Jeanette MacDonald, Una Merkel, Roland Young
Don't Bet on Women is a 1931 American pre-Code comedy film. On a whim, Herbert Drake proposes a wager with Roger Fallon that he won't be able to get a kiss during the coming 48 hours from the next woman who happens to walk into the room. Fallon takes the bet, whereupon the woman who turns up is Herbert's wife.

Director:  William K. Howard

All DVDs are made on demand and are not commercially available.  Artwork on DVD label only;  DVDs are in slimcase without artwork.