Final Edition (1932) Pat O'Brien, Mae Clarke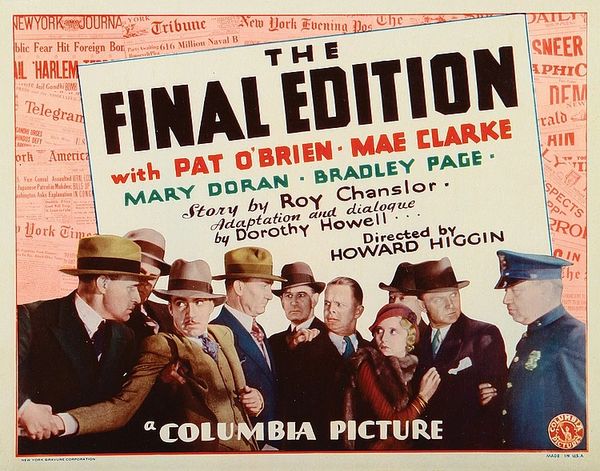 Final Edition (1932) Pat O'Brien, Mae Clarke
Director:  Howard Higgin
A 1932 crime drama starring Pat O'Brien and Mae Clarke.  A tough, female reporter goes undercover to get a story on the head of a crime syndicate when the police commissioner is murdered.


All DVDs are made on demand and are not commercially available.  Artwork on DVD label only;  DVDs are in slimcase without artwork.