A Gentleman at Heart Cesar Romero, Carole Landis, and Milton Berle (1942) DVD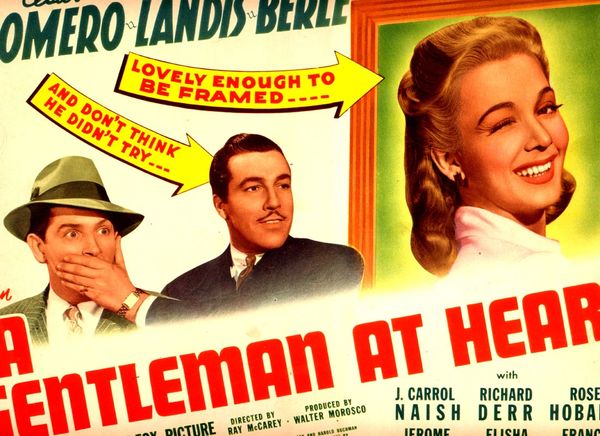 A Gentleman at Heart Cesar Romero, Carole Landis, and Milton Berle (1942) DVD
Comedy from 1942 starring Cesar Romero, Carole Landis, Milton Berle, and J. Carrol Naish. A loser inherits an art gallery which is taken over by a bookie to whom he is indebted, and from there both of them become involved with art forgers.

Director: Ray McCarey

All DVDs are made on demand and are not commercially available. Artwork on DVD label only; DVDs are in slimcase without artwork.