Getting Gertie's Garter (1945) Marie MacDonald, Dennis O'Keefe, Barry Sullivan, Binnie Barnes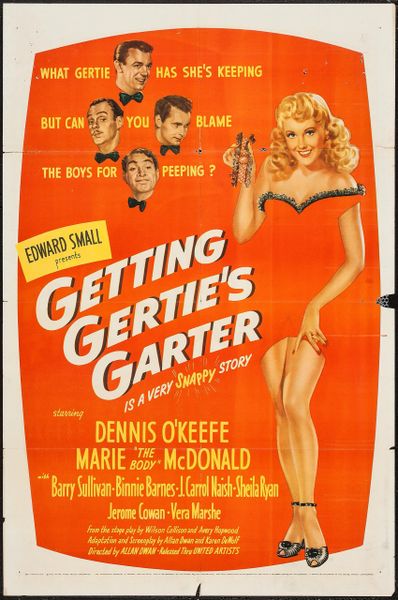 Getting Gertie's Garter (1945) Marie MacDonald, Dennis O'Keefe, Barry Sullivan, Binnie Barnes
Director: Allan Dwan

A comedy starring Marie MacDonald, Dennis O'Keefe, Barry Sullivan, and Binnie Barnes. To avoid scandal, a rising scientist scrambles to retrieve an inscribed garter from an old flame on the eve of her wedding.

All DVDs are made on demand and are not commercially available. Artwork on DVD label only; DVDs are in slimcase without artwork.