Girl Named Tamiko, Laurence Harvey, France Nuyen, Martha Hyer, Gary Merill (1962)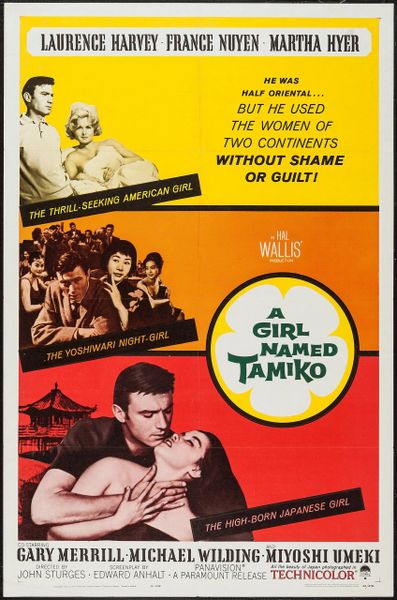 Girl Named Tamiko, Laurence Harvey, France Nuyen, Martha Hyer, Gary Merill (1962)
A Eurasian photographer who is trapped in Japan, but wants to emigrate to the United States. His visa is continually delayed, which causes him to use his charm with women to fulfill his ambitions.
Director: John Sturges

All DVDs are made on demand and are not commercially available. Artwork on DVD label only; DVDs are in slimcase without artwork.