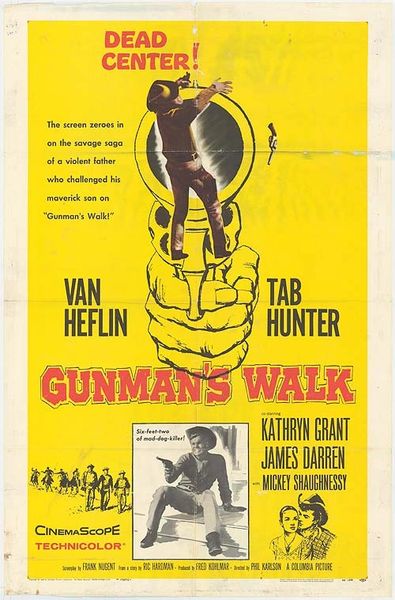 Gunman's Walk (1958) DVD
Western from 1958 starring Van Heflin, Tab Hunter, and Kathryn Grant. Widower cattle rancher tries to bring up his two sons but one is wild and unruly. In order to outshine his father and brother, he enters a career as a gunfighter.

Director: Phil Karlson

All DVDs are made on demand and are not commercially available. Artwork on DVD label only; DVDs are in slimcase without artwork.