Lady and the Bandit (1951) DVD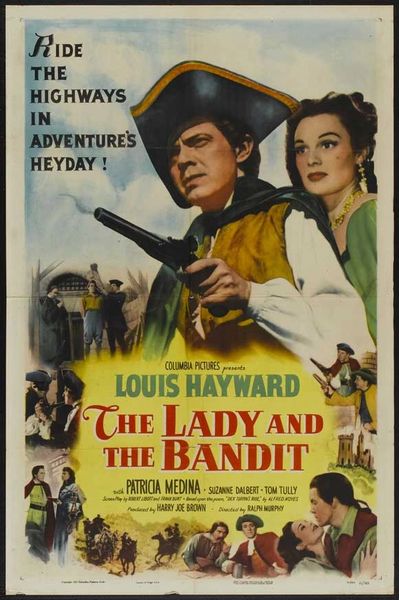 Lady and the Bandit (1951) DVD
Adventure film from 1951 starring Louis Hayward, Patricia Medina, and Tom Tully. Dramatization of the life of the English bandit DickTurpin. Dick Turpin settles down to married life. only to be brought back to his old life.

Director: Ralph Murphy

All DVDs are made on demand and are not commercially available. Artwork on DVD label only; DVDs are in slimcase without artwork.