Madonna's Secret (1946) DVD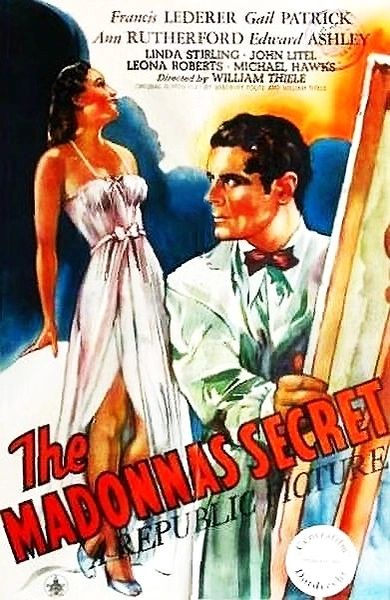 Madonna's Secret (1946) DVD
Mystery from 1946 starring Frances Lederer, Gail Patrick and Ann Rutherford. A woman hunts for the killer of her murdered sister by posing for the same artist.

Director: William Thiele

All DVDs are made on demand and are not commercially available. Artwork on DVD label only; DVDs are in slimcase without artwork.