Man in the Dark (1953) DVD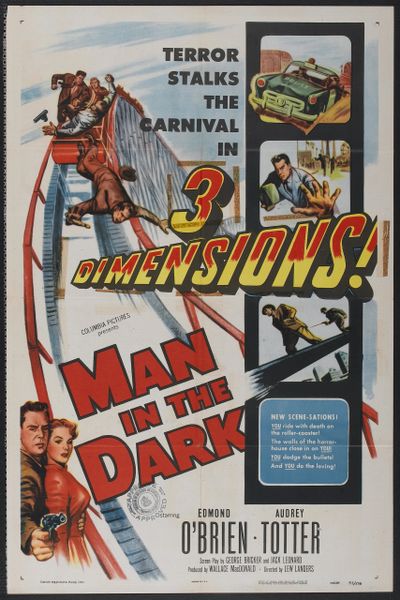 Man in the Dark (1953) DVD
Film noir from 1953 starring Edmond O'Brien, Audrey Totter and Ted de Corsia. A hoodlum undergoes brain surgery to remove the criminal elements of his personality. This wipes out memory of where he hid the stolen money. Weird dreams come as clues to the whereabouts of the hidden loot.

Director: Lew Landers

All DVDs are made on demand and are not commercially available. Artwork on DVD label only; DVDs are in slimcase without artwork.