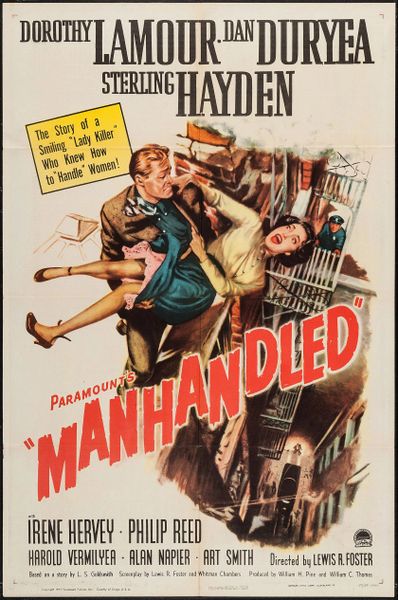 Manhandled (1949) DVD
Film Noir from 1949 starring Sterling Hayden, Dorothy Lamour, Dan Duryea and Irene Hervey. The secretary to a phony psychiatrist finds herself caught up in the murder of a patient's wife and her life is in danger also.

Director: Lewis R. Foster

All DVDs are made on demand and are not commercially available. Artwork on DVD label only; DVDs are in slimcase without artwork.