Neanderthal Man (1953) Robert Shayne, Joyce Terry, Richard Crane, Beverly Garland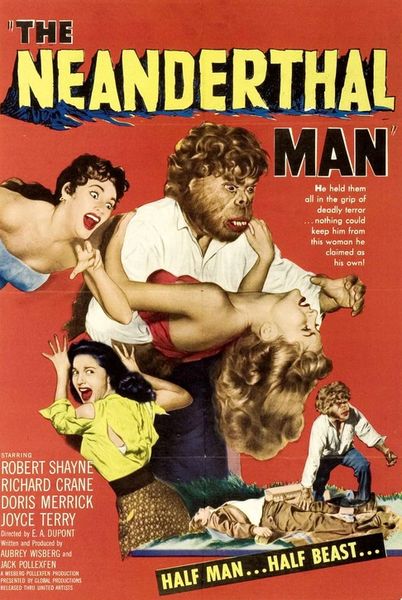 Neanderthal Man (1953) Robert Shayne, Joyce Terry, Richard Crane, Beverly Garland
Director: E.A. Dupont

A 1953 horror film starring Robert Shayne, Joyce Terry, Richard Crane, and Beverly Garland. An expert in prehistoric life develops a serum to regress man to a Neanderthal.

All DVDs are made on demand and are not commercially available. Artwork on DVD label only; DVDs are in slimcase without artwork.