Nice Girl? (1941) Deanna Durbin, Robert Stack, Franchot Tone, Walter Brennan, Robert Benchley, Helen Broderick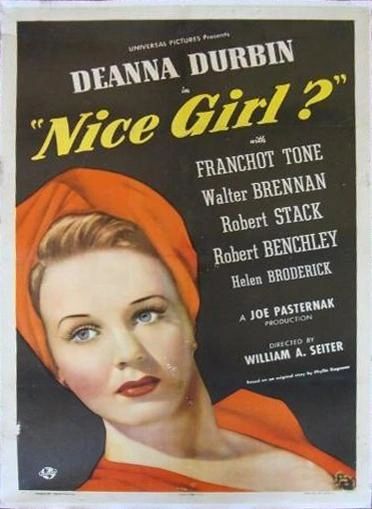 Nice Girl? (1941) Deanna Durbin, Robert Stack, Franchot Tone, Walter Brennan, Robert Benchley, Helen Broderick
Director: William Seiter

The blossoming daughter, Jane, of high school principal Robert Benchley finds herself courted by both sophisticate Franchot Tone and boy-next-door Robert Stack. A series of misunderstandings lead to Jane earning a bad and wholly unjustified reputation.

All DVDs are made on demand and are not commercially available. Artwork on DVD label only; DVDs are in slimcase without artwork.