One Third of a Nation (1939) DVD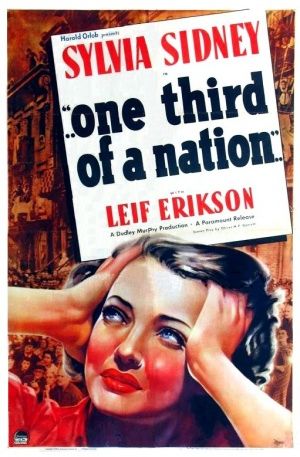 One Third of a Nation (1939) DVD
Drama from 1939 starring Sylvia Sidney and Leif Erickson. After a devastating fire of a run-down tenement building, one of the tenants becomes a crusader against the rich owners of the property. Also featuring Sidney Lumet as Sylvia Sidney's younger brother.

Director: Dudley Murphy

All DVDs are made on demand and are not commercially available. Artwork on DVD label only; DVDs are in slimcase without artwork.