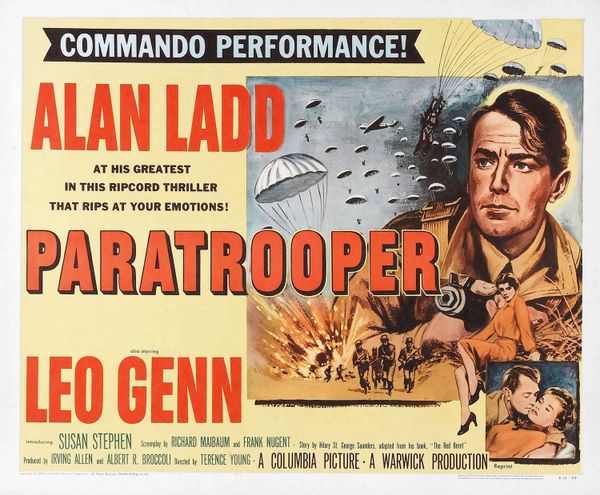 Paratrooper (1953) DVD
AKA The Red Beret. War drama from 1953 starring Alan Ladd, Leo Genn, and Susan Stephen. Movie based on a wartime raid on a German radar station.

Director Terence Young

All DVDs are made on demand and are not commercially available. Artwork on DVD label only; DVDs are in slimcase without artwork.