Pardon My Past (1945) DVD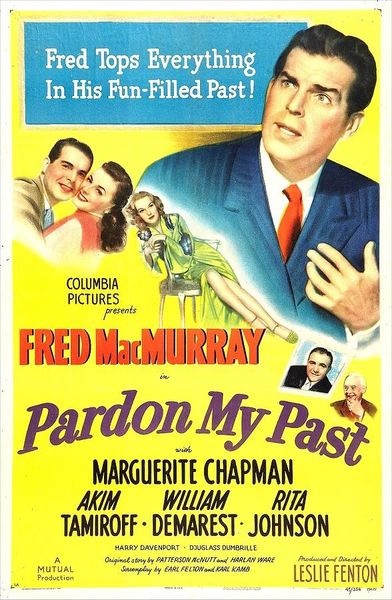 Pardon My Past (1945) DVD
Comedy from 1945 starring Fred MacMurray, William Demarest, Akim Tamiroff and Marguerite Chapman. A case of mistaken identity ensues when an ex-GI is mistaken for a playboy who owes a bookie a lot of money.

Director: Leslie Fenton

All DVDs are made on demand and are not commercially available. Artwork on DVD label only; DVDs are in slimcase without artwork.