Pirates of Tripoli (1955) DVD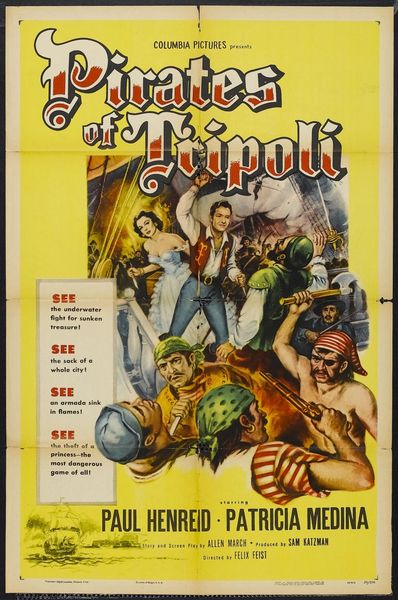 Pirates of Tripoli (1955) DVD
Adventure film from 1955 starring Paul Henreid, Patricia Medina, and John Miljan. Princess promises pirate a large reward for helping her regained her kingdom.

Director: Felix E. Feist

All DVDs are made on demand and are not commercially available. Artwork on DVD label only; DVDs are in slimcase without artwork.