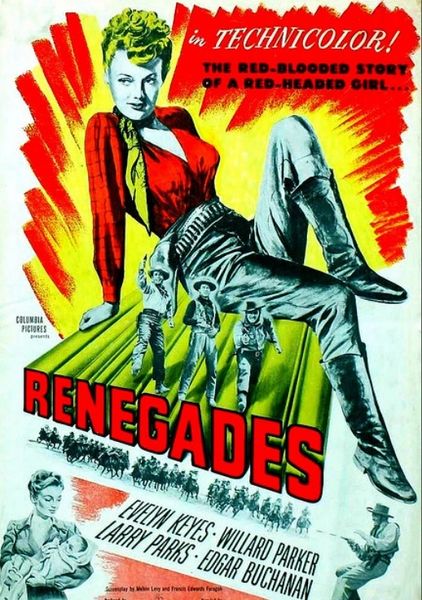 Renegades (1946) DVD
Western from 1946 starring Evelyn Keyes, Willard Parker, and Larry Parks. Daughter of prominent townsperson falls in love with son of a leader of outlaws who has taken a new identity to escape his family. Through a series of events the two are forced into running away and back to the folds of the outlaw family.

Director: George Sherman

All DVDs are made on demand and are not commercially available. Artwork on DVD label only; DVDs are in slimcase without artwork.