Sign of the Ram (1948) DVD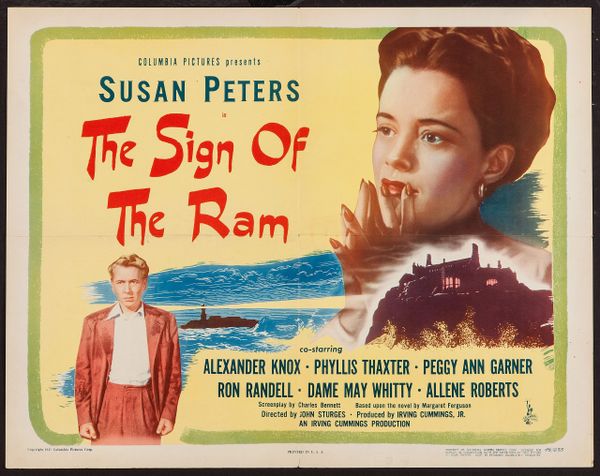 Sign of the Ram (1948) DVD
Drama from 1948 starring Susan Peters, Alexander Knox, Phyllis Thaxter, and Peggy Ann Garner. The wheelchair-bound matriarch of an English family uses her handicap to manipulate her family driving them away and mentally unbalancing the matriarch.
Trivia: After a hunting accident, Susan Peters was permanently paralyzed from the waist down, which required her to use a wheelchair.

Director: John Sturges

All DVDs are made on demand and are not commercially available. Artwork on DVD label only; DVDs are in slimcase without artwork.