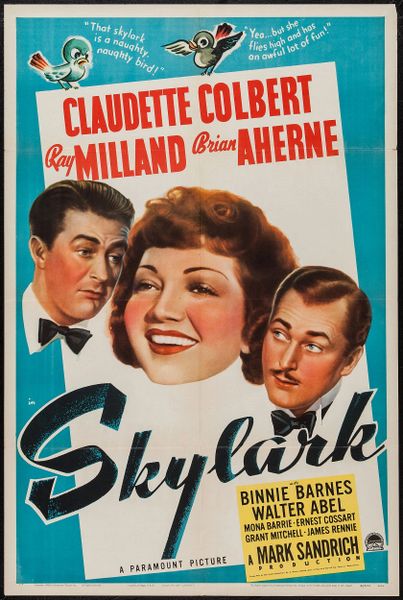 Skylark (1941) DVD
Comedy from 1941 starring Claudette Colbert, Ray Milland, Brian Aherne, Binnie Barnes, and Walter Abel. Married woman fed up with placing second place to her husband's business begins a flirtatous relationship which turns into something serious.

Director Mark Sandrich

All DVDs are made on demand and are not commercially available. Artwork on DVD label only; DVDs are in slimcase without artwork.