The Dictator (AKA For the Love of a Queen) Clive Brook, Madeleine Carroll (1935)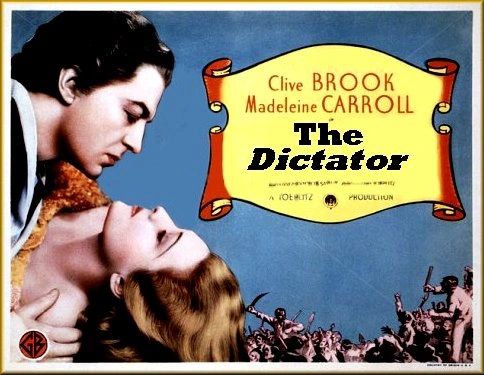 The Dictator (AKA For the Love of a Queen) Clive Brook, Madeleine Carroll (1935)
The Dictator is a 1935 British historical drama film starring Clive Brook, Madeleine Carroll, Emlyn Williams and Helen Haye.

In the Danish royal court, Caroline Matilde feels trapped in her recent arranged marriage to the ailing King of Denmark. Eventually, a doctor named Struensee is brought to Copenhagen to serve the sickly monarch, and an illicit affair soon begins between the newly crowned queen and the physician. However, the romantic life of the queen can't stay hidden for long, and as the gossip flies, Dr. Struensee realizes his life could be in danger.

Director: Victor Saville

All DVDs are made on demand and are not commercially available. Artwork on DVD label only; DVDs are in slimcase without artwork.