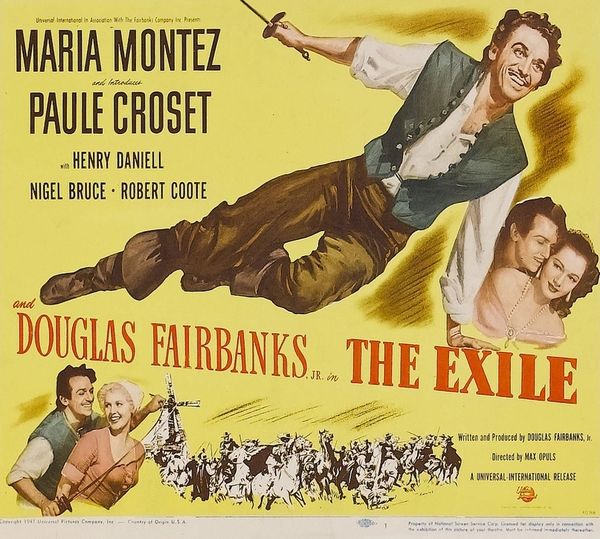 The Exile (1948) DVD
Adventure romance from 1948 starring Douglas Fairbank Jr, Maria Montez, Henry Daniel, and Nigel Bruce. King Charles II is hiding out in Holland from Oliver Cromwell. Swordplay and romance ensues.

Director: Max Ophüls

All DVDs are made on demand and are not commercially available. Artwork on DVD label only; DVDs are in slimcase without artwork.