The Outsider, Tony Curtis, James Franciscus, Bruce Bennett, DVD 1961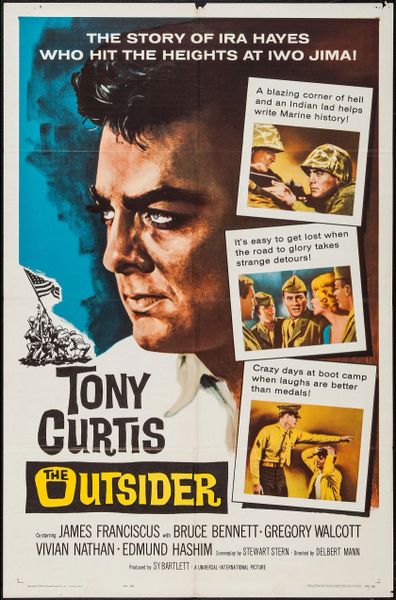 The Outsider, Tony Curtis, James Franciscus, Bruce Bennett, DVD 1961
Drama from 1961 starring Tony Curtis, James Franciscus, and Bruce Bennett. Biopic film about Ira Hayes, a Native American who fought in World War II in the United States Marine Corps and was one of the Marines who raised the flag on Iwo Jima.

Director Delbert Mann

All DVDs are made on demand and are not commercially available. Artwork on DVD label only; DVDs are in slimcase without artwork.