Two Years Before the Mast (1946) DVD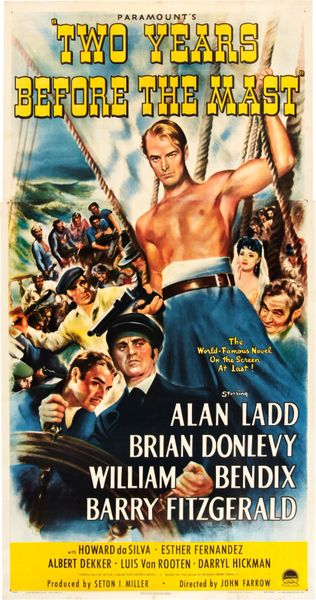 Two Years Before the Mast (1946) DVD
Adventure film from 1946 starring Alan Ladd, Brian Donlevy, William Bendix, and Barry Fitzgerald. Charles Stewart, playboy son of a shipping vessel owner, finds himself shanghaied on his father's ship commanded by a cruel captain. Loosely based on based on Richard Henry Dana Jr.'s memoir of the same name.

Director John Farrow

All DVDs are made on demand and are not commercially available. Artwork on DVD label only; DVDs are in slimcase without artwork.