Unfinished Business (1941) DVD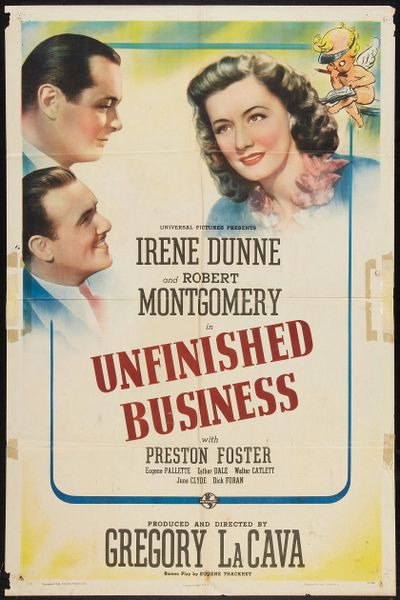 Unfinished Business (1941) DVD
Comedy from 1941 starring Irene Dunne, Robert Montgomery, Preston Foster, Eugene Paulette, and Dick Foran. Small-town girl meets a playboy on a train and falls in love with him but she is just a meaningless fling. Though still carrying a torch for the playboy, she marries his brother.

Director Gregory La Cava

All DVDs are made on demand and are not commercially available. Artwork on DVD label only; DVDs are in slimcase without artwork.