Valiant (1929) Paul Muni, Marguerite Churchill, Johnny Mack Brown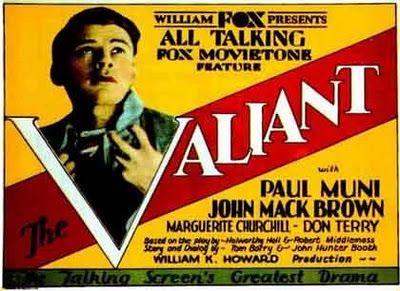 Valiant (1929) Paul Muni, Marguerite Churchill, Johnny Mack Brown
Director: William K. Howard

A 1929 drama starring Paul Muni, Marguerite Churchill, and Johnny Mack Brown. A man confesses murdering a man to the police, willingly accepts his death sentence and even pens a series of newspaper articles while on death row - "The Folly of Youth Crime" - to save others from his fate. Yet he never reveals his true identity to the police or to the world.
Trivia: This was Paul Muni's first film.


All DVDs are made on demand and are not commercially available. Artwork on DVD label only; DVDs are in slimcase without artwork.