Way Down East (1935) - Henry Fonda, Rochelle Hudson, and Andy Devine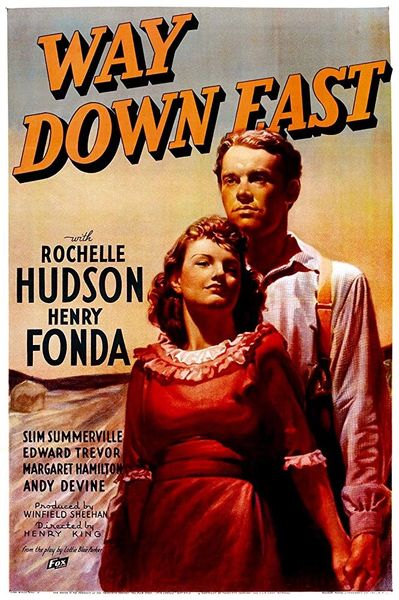 Way Down East (1935) - Henry Fonda, Rochelle Hudson, and Andy Devine
A 1935 drama starring Henry Fonda and Rochelle Hudson based on a 1920 silent movie.  A poor girl takes shelter with a puritanical farm family. She falls in love with the son but has a secret.
Director: Henry King
All DVDs are made on demand and are not commercially available.  Artwork on DVD label only;  DVDs are in slimcase without artwork.