Fleet's In (1942) William Holden, Dorothy Lamour, Betty Hutton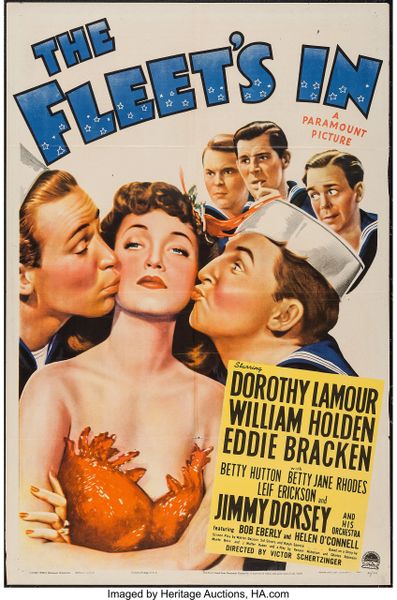 Fleet's In (1942) William Holden, Dorothy Lamour, Betty Hutton
Director:  Victor Schertzinger

The Fleet's In is a 1942 movie musical  starring Dorothy Lamour and William Holden. Shy sailor becomes known as a sea wolf when his picture is taken with a famous actress. His buddies then make a bet with some other sailors that he can get an icy night club singer known as the Countess to kiss him.

All DVDs are made on demand and are not commercially available.  Artwork on DVD label only;  DVDs are in slimcase without artwork.